I flipped into the dessert section of the Gooseberry Patch Farmers' Market Favorites cookbook. And boy did the kids and I love it!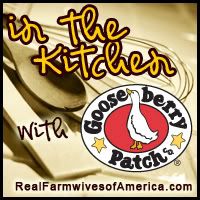 It was a simple recipe with just 7 ingredients. I mixed it together, threw it in the oven and went on a bike ride with the kids. When we returned, it was perfectly baked!
So, the stars of the show were the peaches and blueberries. We had gone to Jungle Jim's over the weekend and had some beautiful California peaches to use.
Peal the peaches and slice them up till you have three cups.
Then add a 1/2 cup of blueberries. Sprinkle two teaspoons of cinnamon and sugar.
Then combine one cup of flour and one cup of brown sugar.
Cut in 1/2 cup of softened butter. I used a potato masher to help incorporate the butter into the flour and sugar.
Then grab your old fashioned oats and add 3/4 cup to the flour, sugar, and butter.
Mix all together.
Spoon over the top of the seasoned fruit.
Bake at 350 degrees for 40-45 minutes.
We serve with ice cream. Any hot crisp is 200% better with ice cream. Yum. Yum.
Linked to: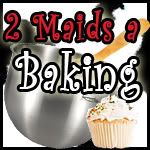 Gooseberry Patch gave me the Farmers' Market Favorites cookbook free of charge. After I prepare 10 recipes I will have a free cookbook to give away to one of my readers.