It is hard to believe two weeks of school are under the belt.
With the new school year underway I am trying a few different breakfast recipes trying to find on-the go breakfast ideas besides just pop tarts. I personally love these egg and ham muffins are full of protein and also able to be frozen for future breakfast too.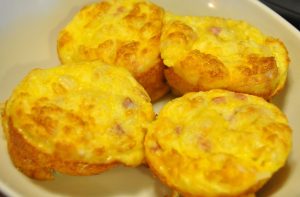 I started with a dozen eggs in a large bowl and whisk.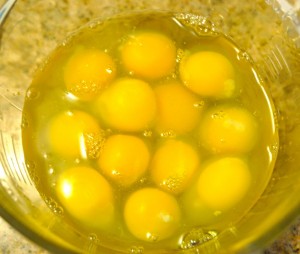 I used 8 ounces of diced ham.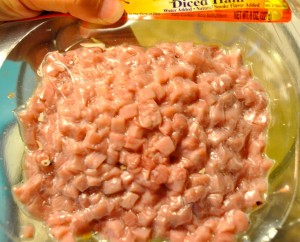 I diced up a quarter of an onion as well.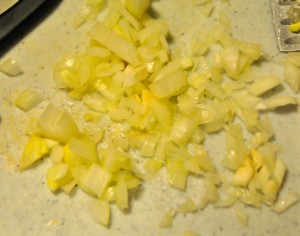 Then add the onion, ham, teaspoon of garlic powder, a quarter of a cup of water, a quarter cup of mayonnaise to the whisked eggs.
Whisk together and then add one cup of shredded cheese.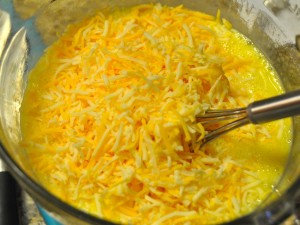 Incorporate the cheese completely into the egg mixture.
Then pour 1/3 cup into greased muffin tins or you can also use mini muffin tins for bit sized muffins.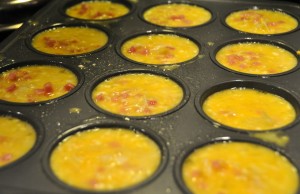 Bake for 20-25 minutes on 350 degrees. The muffins will be slightly brown and spring back when you press on them.
I used a butter knife to loosen the muffins and remove them from the tins.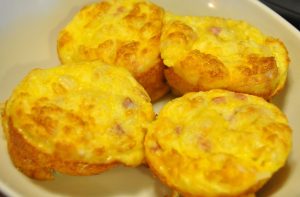 Egg, Ham and Cheese Muffins
Great protein packed breakfast that are great on the go. Egg and ham muffins also can be made ahead, frozen and warmed up each day.
Ingredients
12 eggs, whisked
1 cup of diced ham
1/4 onion, diced
1 teaspoon garlic powder
1/4 cup of water
1/4 cup of mayonnaise
1 cup of shredded cheddar, colby or swiss cheese
Instructions
Mix all of the ingredients together. Grease muffin tins and pour 1/3 cup of mixture into each muffin tin. Bake for 20-25 minutes on 350 degrees.
http://beyerbeware.net/2012/08/hunk-of-meat-monday-egg-ham-muffins.html
What do you have cooking this week? Be sure to share your favorites!