Sometimes the simplest recipes are the best. Nothing fancy. Nothing complicated. This garlic brown sugar chicken is just that.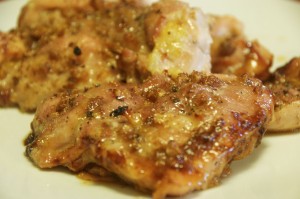 The ingredients are what the title explains: garlic, brown sugar and chicken. Start by mincing four cloves of garlic and toasting in a small saute pan with a little extra virgin olive oil.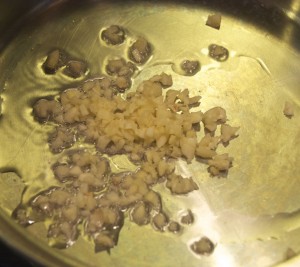 This doesn't have to be babysit, but also toasts quickly.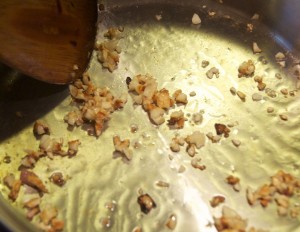 When the garlic is light brown, remove from the pan and put into a small bowl.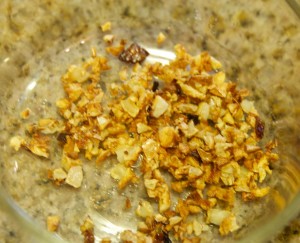 Let the garlic cool a few minutes and then mix in four tablespoons of brown sugar.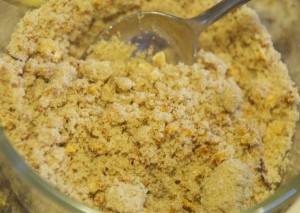 Then place four boneless, skinless chicken breast or thighs in square or round 9 inch dish. I love chicken thighs over breasts. The dark meat doesn't dry out like the white meat.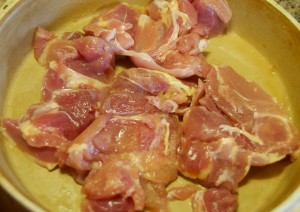 Then simply sprinkle the brown sugar and garlic mixture over the chicken. Hit with salt and pepper to taste as well.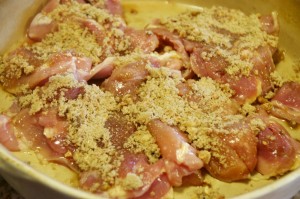 Roast chicken on 450 degrees for 30 minutes or until juices run clear. While the chicken is cooking the brown sugar will become very bubbly.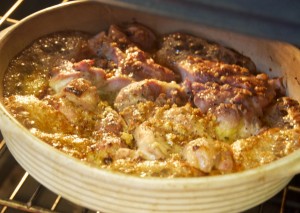 When the chicken is done, let it rest in the pan for several minutes before serving.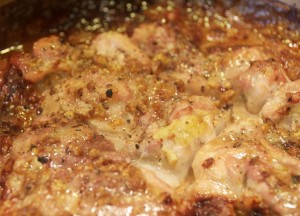 And then plate it up. I served this chicken over top caramelized onion and mushroom risotto. The results where fantastic. I had a hard time controlling myself from eating two full servings.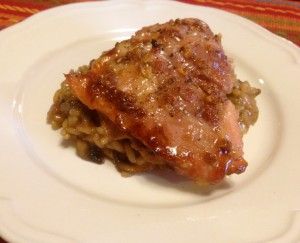 Garlic Brown Sugar Chicken
A simple chicken dish with less than 5 ingredients and can be on the table in 30 minutes. Did I mention it is full of flavor too?
Ingredients
4 boneless, skinless chicken breasts or thighs
4 cloves of garlic, minced
4 tablespoons of brown sugar
Extra virgin olive oil
salt and pepper
Instructions
Toast garlic in a tablespoon of oil over medium heat in a small saute pan. When garlic is light brown, remove from pan and pour into a small bowl. Mix brown sugar into garlic.
Place chicken in a 9 inch round or square baking dish. Sprinkle garlic brown sugar over chicken. Season with salt and pepper to your taste.
Bake on 450 degrees for 20-30 minutes or till juice run clear.
Remove from oven and let rest for several minutes before serving.
http://beyerbeware.net/2012/10/hunk-of-meat-monday-garlic-brown-sugar-chicken.html
What is cooking over on your blog this week? Can't wait to get some weeknight meal ideas!